Thought Leadership
State of Endpoint Security - 2018 Edition
Ponemon Institute estimates an average breach cost of $3.5 million in 2017, with a 27% probability that a U.S. company will experience a breach in the next 24 months. Just in one recent example, shipping company Maersk lost over $300 million when ransomware infected its systems. Malware is winning with a never ending supply of new attack vectors, previously unseen methods and malware variants. Why, after companies have invested billions of dollars in endpoint security, are they still so vulnerable?
This interactive presentation will discuss the reasons behind the vulnerable state of endpoint security, along with the evolution of traditional Antivirus (AV), and the rise of Next-Generation Antivirus (NGAV) products powered by Machine Learning and Endpoint Detection and Response (EDR) solutions. It will then look into the latest endpoint security trends that promise to increase efficacy, lower TCO and deliver a more robust feature set without requiring organizations to rip and replace their existing security stack.
This presentation will include a demo of the infamous Rubber Ducky that remains practically unstoppable by today's endpoint security products.
Sponsored by: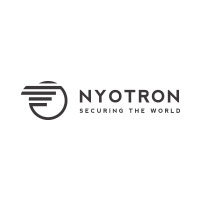 Nyotron